Trustworthy, Dedicated Cleaning Services in Aurora, Colorado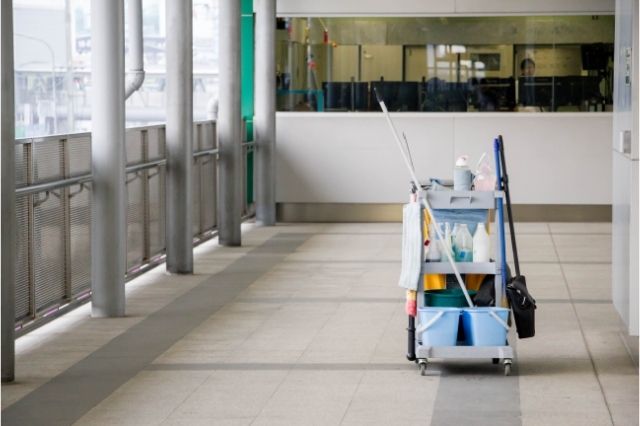 Do you want to work with professional and experienced office cleaning services in Aurora, CO? If you are, Crown Inc. Commercial Cleaning can help. We have been providing exceptional deep cleaning services to commercial customers in Colorado since 1997.
Our professional commercial cleaning service is meticulous, thorough, and customizable to any situation. Unlike relying on home cleaning for your office, from start to finish, our thorough cleaning services are designed to help get your commercial establishment to its cleanest, healthiest, and most comfortable possible state.
Our deep cleaning services are performed by supervised and professionally trained teams who'll whip your commercial property into tip-top shape. Our team stays up to date in regards to the latest cleaning and sanitizing protocols for best results.
At Crown Inc. Commercial Cleaning, we pride ourselves on being adaptable, resourceful and available. Unlike some home cleaning teams, our commercial cleaning team will clean when it's most convenient for you. You only get the best cleaning services when you work with our professional cleaners.
Our range of services is as diverse as the customers we serve. Our Aurora, CO commercial cleanings are geared towards hotels, office buildings, restaurants, and retail establishments. Unlike house cleaning services, we know all about offices and their particular needs, so book a cleaning appointment with us today!
Our cleaning team is comprised of over 50 specially trained employees. Deciding to partner with Crown Inc. Commercial Cleaning means partnering with a cleaning company that you can trust to do the job the right way.
No job is too big or small! You keep your house clean and we'll give your commercial property a deep clean that leaves it sparkling. Contact us today to learn more about how we can meet your commercial cleaning needs.
Our Cleaning Services
Our clients could tell you themselves how satisfied they are with our cleaning services.
Not many other cleaning companies can say their positive reviews and testimonials come as a result of years of experience in providing exceptional cleaning services for our commercial clients but we can! Ditch the maid services and hire an entire team.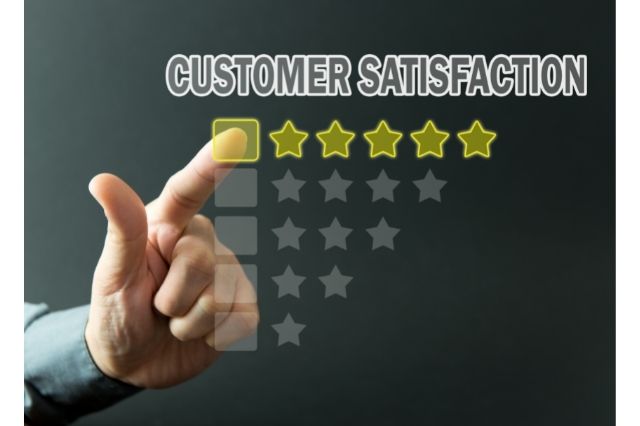 Our professional janitorial services in Aurora, CO and surrounding areas are designed to get your workplace/business in its best condition, and kept that way. Cleaning houses guarantees less stress at home so we want to remove stress from the workplace!
The following are some of the services you can expect by hiring Crown Inc. Commercial Cleaning:
1. Personalized Cleaning Plans
Our services are customizable and we provide a unique quote to every client based on their needs and budget. We also help to personalize the cleaning products we use to fit your wants and your workplace's needs.
You can also change these plans by adding or removing services at your own convenience. Customer satisfaction says it all.
2. Customized Cleaning Schedules – Offices & Hotels
Our Aurora, CO cleaners will work closely with you to create for you a personalized schedule that best meets your needs and the needs of your company, including what cleaning products to use. With our comprehensive services, we can clean your building 7 times a week and make 3 rounds a day, if necessary.
You treat your workplace like a second home and so do we, so let us give you a clean house without all the extra work! Call the cleaning pros and let us get started.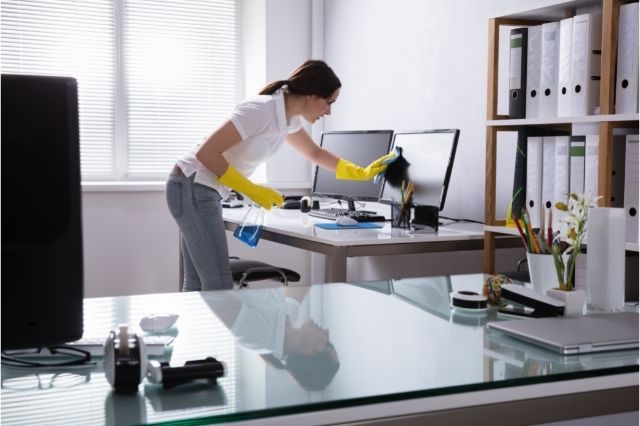 So, whatever cleaning service or job you are after, and however often you need it, Crown Inc. Commercial Cleaning has your back. From refinishing floors to cleaning and sanitizing desks, we have the skillset and experience to handle it all.
We can work with you to create a plan that is able to itemize everything we do on a weekly, monthly, or quarterly basis. Whether it's once or a recurring cleaning schedule, you'll always be in the know regarding what we are cleaning and when we're doing it.
3. Customized Cleaning Schedule – Retail & Restaurant
As our retail client, we can work around your businesses service hours. For instance, we can come in an hour or two before you close your store and stay an hour or so after after it's closed.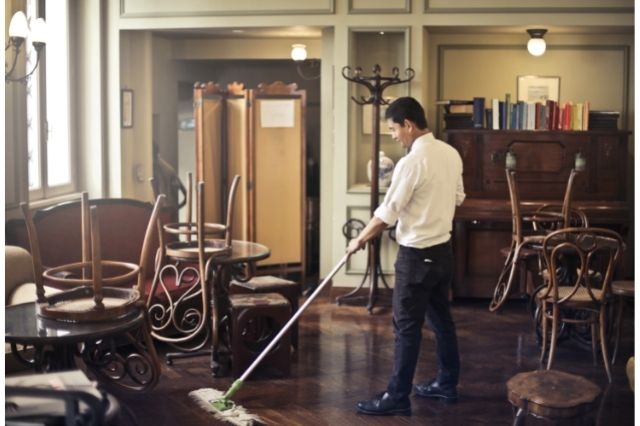 In retail stores, we'll clean the office areas, the sales floor, dressing rooms and break rooms. And in restaurants, we'll clean the front of it and provide extra sanitation.
In addition, we can also provide window cleanings, carpet shampooing, and wax stripping services.
4. Clean & Safe Facilities
Besides cleaning, Crown Inc. Commercial Cleaning can also provide disinfecting services to your commercial property. Our disinfecting technology is the best in the industry.
We use an electrostatic sprayer and Perisept – a concentrated disinfectant agent that doesn't bleach surfaces. It kills dozens of pathogens, including Escherichia coli, Staphylococcus, and C. difficile.
Perisept carries lots of advantages over other disinfectants. It cleans and disinfects at the same time, and leaves no residue after drying. It also has a one-minute kill time.
After we're done with the spraying, people can safely enter the room in just 15 minutes after its application. With the latest disinfecting technology, you can rest assured that your facilities will be clean within minutes.
Why Hire Crown Inc. Commercial Cleaning for Your Commercial Cleaning Needs in Aurora
Our one-time and recurring cleaning services are consistent, reliable, thorough, affordable, and flexible. We create our services on a client by client basis. Below are some of the reasons why customers keep coming back for more.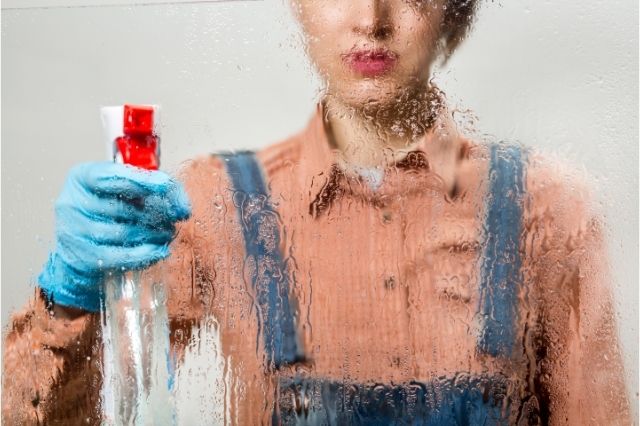 For one, our pricing and billing is transparent and reasonable. Crown Inc. Commercial Cleaning follows industry pricing standards and offers invoices that are both detailed and itemized.
As such, you'll always know what service you are exactly paying for. The fees are also adjustable based on service substitutions, one-time add-ons, or emergency cleanings.
Two, our customer service is exceptional. We'll be sure to check in with you so as to understand your needs and address them quickly.
Our customized plans ensure our clients get unique services that are specific to their needs. And should you need to make adjustments, we'll make them swiftly and effectively.
Three, we insure both our clients and workers. And this protects your property against dishonesty, destruction, general liability, as well as against crime and lost keys.
And four, all our employees are specially trained. We also have work protocols in place that all of our team must abide by.
About Aurora, Colorado
Aurora lies immediately east of Denver and is one of the principal cities of the Denver-Aurora-Lakewood Metropolitan Statistical Area.
It's the 3rd largest city in the state, with a diverse population of more than 381 000 people.
Although some consider Aurora to be a suburb of neighboring Denver, residents know the city holds its own. It's home to ample outdoor recreation, a vibrant arts scene, and provides top-quality health care.
Also, according to Denver Post, Aurora ranks as one of the safest cities in Colorado.
Some of the top sights in Aurora include Rocky Mountain Arsenal National Wildlife Refuge, Cherry Creek State Park, and Wings over the Rockies Air & Space Museum.
Areas We Service
Crown Inc. Commercial Cleaning also services the areas of Aurora, Monument, El Paso County, Pueblo County, Commerce City, and Colorado Springs.
If you own a restaurant, a retail store, a hotel, an office building, or operate a medical faculty and need professional cleaning services, get in touch with us.
You can reach us by either dialing 719-900-KING or by sending us a message at info@jkcosprings.com. Our cleaning services will go above and beyond your expectations. Let us ease you the hustle of handling dirt!