Are you looking for a professional office cleaning company with amazing janitorial services? Crown Inc. Commercial Cleaning has been providing quality commercial cleaning services in Colorado Springs, CO for over 20 years! Crown Inc. Commercial Cleaning offers specialty services to keep your Colorado Springs office spotless!
From carpet cleaning to bathrooms, we have extensive experience cleaning office spaces to ensure the health and safety of all your employees. We provide our Colorado Springs customers with customizied janitorial services and cleaning plans because we understand that every office space is different. A clean office leads to office pride, unity, and productivity.
What's more, to prove our dedication to customer service our janitorial services company won't ask our commerical clients to pay until they're satisfied and they'll never have to worry about hidden fees. We take pride in our professional office cleaning for locally owned commercial properties in Colorado Springs, CO.
We proudly deliver cleaning services to offices and businesses. No matter the office space, no job is too big or small for our commercial cleaning service in Colorado Springs! Contact us today to learn more about our professional commercial cleaning service in Colorado Springs.
You need a clean office environment to be able to work with efficiency and we are here to provide that service! Unlike some corporate-owned branch, we take care of your office like it's our second home.
Our Office Cleaning Services
Our janitorial service can be customized to meet your specific office's cleaning needs. What's more, these plans can be adjusted over time, with no hidden costs, including a cleaning schedule for Colorado Springs office. Every business owner that partners with us will have their cleaning needs satisfied!
Here are just a few of the janitorial cleaning services we provide our clients, not limited to move-out cleaning, pressure washing, and specialty services for all our commercial clients. Gain office pride by using the following services:
Floors
Our janitorial service uses high-quality products to ensure that your floors receive a deep cleaning. Whether you have hardwood floors or carpet in your commercial property in the area, we will ensure they are spotless. From sweeping, polishing and mopping to vacuuming and carpet cleaning, you trust that by the time we're done, your floors will be spotless. We've curated the best janitorial supplies to give the best results.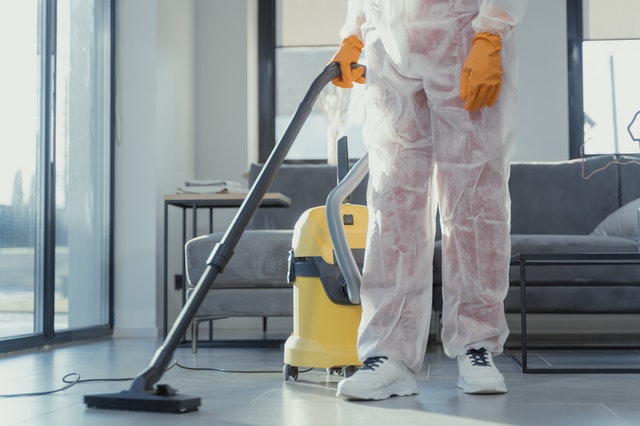 Front Entrances
This is often the first point of contact employees and customers have with your office space, as such, we're prepared to provide a deep cleaning to your waiting rooms and reception areas from top to bottom. Our services vary, so make sure to pick the one that's right for you and your office space.
Bathroom
Providing clean and sanitized bathrooms is important when ensuring the health, safety, and comfort of your workers and customers. That's why we make sure to disinfect surfaces, skins, door handles as well as clean the floors and toilet.
Windows
Our customized janitorial services have our commercial cleaning team come in highly trained so you can trust a streak-free finish when you engage our window cleaning services. We can also dust your blinds and curtains.
Trash and Recycling Receptacles
It's important to provide adequate trash and recycling bins. But to prevent odors and pests you must ensure that these are being collected and disposed of properly and regularly. With our premier commercial cleaning services, you can trust us to take care of these maintenance tasks for you!
Why Work with Us?
With over two decades worth of experience we have been able to perfect our skills to offer our customers quality services for any commercial space, gaining office pride along the way.
Here are just a few of the benefits of working with our qualified commercial cleaning experts to addess your cleaning needs:
Customer Satisfaction
Our top priority is offering our customers peace of mind by providing the best cleaning services. This is why we offer customized and adjust plans with no hidden fees. We use straightforward pricing plans to ensure that you always know what you're paying for. What's more, we make sure to communicate with our valued customers so they are always in the loop with regards to their commercial cleaning plans.
Insured Team
We are committed to the safety of our workers and customers. That's why our whole team is insured. This covers our workers' compensation while also protecting your businesses from destruction, general liability, lost keys, and dishonesty.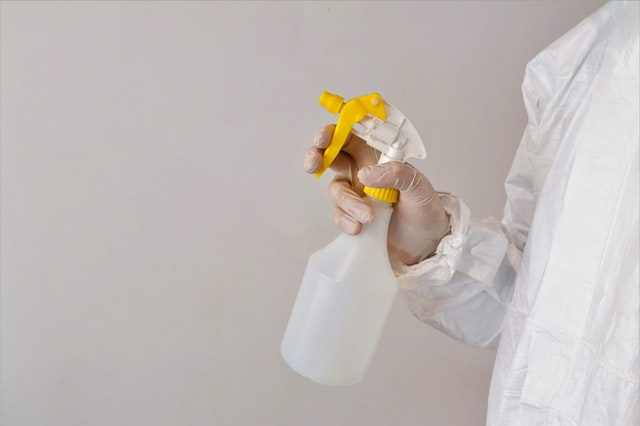 Pricing Plans
You can trust that you're getting fair and competitive pricing as we follow industry standards. We also provide commcerical clients with itemized and detailed invoices, so they always know what they're paying for. Best of all, we create plans that can be adjusted based on your businesses cleaning needs!
Strict Protocols
We have thorough training and strict protocols in place that all our employees follow. This ensures that the job is always done right and that your facilities are protected. Our cleaners are trained on how to use your security and alarm systems so you can rest easy knowing that not only will your offices be clean, they'll also be secure when you trust our cleaning service.
What's more, as part of our professional cleaning service, we ensure that our cleaners work carefully and efficiently when using top of line equipment so you don't have to worry about damages. We also instruct all our cleaners to keep you notified if they spot any issues with the lighting, plumbing, or security systems while they work.
Contact us today to learn more about our services in Colorado Springs and how we can help you!