Are you looking for a trustworthy, dedicated cleaning service that works on your schedule? Then you need to contact Crown Inc. Commercial Cleaning today!
Crown Inc. Commercial Cleaning has been ensuring the cleanliness and safety of businesses across Colorado since 1997. No job is too big and you don't pay until you're satisfied.
We clean hotels, retails stores, restaurants, medical facilities and industrial sites. We tailor our cleaning services to our client's needs and schedules. If you want to make a one-time change or an add-on we're happy to accommodate!
When your work with us you can trust that our cleaners will get the job done effectively and safely. All our employees are insured, protecting your business from any liability issues. We protect our clients and make sure they never have to worry about mishaps or hidden fees.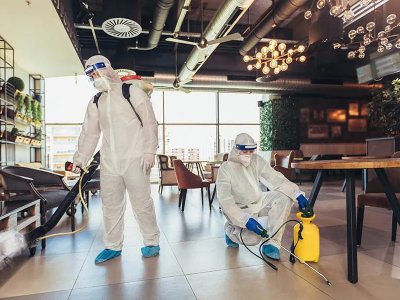 Benefits of working with us:
1. Customer Satisfaction Guaranteed:
Customer satisfaction is our number one concern. We are committed to making sure the job gets right.
We are constantly checking in with our clients to make sure their needs are being met and their facilities are being cleaned to their standard. We pride ourselves on our exceptional customer service, and we make sure all issues are being addressed in a timely manner no matter what!
2.Our Employees are Insured:
Anyone providing cleaning services to your facilities is fully covered by an insurance plan that protects you and your business.
This program provides complete coverage, including general liability, workers' compensation, destruction, dishonesty, as well as disappearance crime insurance and lost key insurance.
3. Customizable Plans:
We work with you to create a unique and customized plan. Every building is different. You tell us your needs and your preferred timeframe, and we'll make it happen!
We can always change our schedule and add or remove services from your plan based on your needs that month.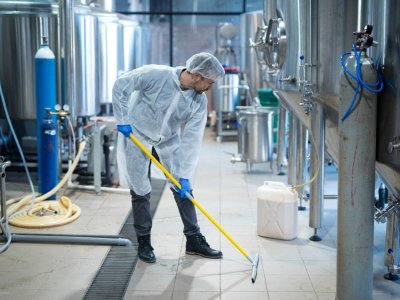 4. No Hidden Fees:
Because each cleaning plan is unique to our clients, plans can be adjusted and changed per your business needs.
Add-ons can be included and itemized in the initial agreement and will always be approved by you ahead of time, so you'll never have to worry about surprise fees.
5.We Make It Easy for Our Customers:
We're here to make things easy for you. Trust us with the keys and codes to your building as well as an emergency contact, and we'll take care of the rest. The cleaning will happen only when it's convenient for you.
6.Constant and Open Communication:
You can rest assured that our cleaners are following protocols to protect your facilities. They make sure the alarm is set and doors are locked upon leaving and ensure that any door they unlocked to get in are relocked. As they work around the building they'll do door checks, light checks and make sure that the water is turned off.
If they see something wrong within the facility like plumbing issues, defective lighting, doors or gates that aren't properly secured and any other issue that might affect security while they're doing their rounds, they will bring it to your attention.
7.Fair and Competitive Pricing:
We offer the best price for the quality of service. We make sure that care is always taken when performing the job, so you never have to worry about damages to your furniture, baseboards or walls.
We use the best products to ensure the most effect job done in the quickest time-frame. With no hidden fees or surprise add-ons you only get when you pay for and you don't pay until you're satisfied.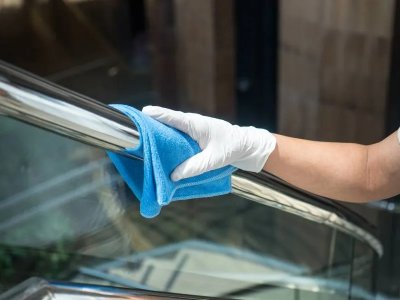 Why Choose Us
No one takes care of the customers like we do. Our unique and customizable plans ensure that every client gets exactly what they need for a great price.
We promise customer satisfaction, open communication, fair pricing, qualified industry professionals and much more. With over 20 years of experience, our company will ensure that your facilities stay clean and disinfected.
Crown Inc. Commercial Cleaning is the best Colorado based cleaning company you could ask for.
For resourceful, reliable and trustworthy cleaners who get the job done right, contact us today!