If you have carpet cleaning needs, it's a good idea to hire carpet cleaners because they are equipped with the proper carpet cleaning knowledge on the different carpet types and the corresponding cleaning products to be used.
They understand that when cleaning carpets in Colorado Springs, CO, they must use special equipment or machinery to deep clean your carpets by removing bacteria and allergens, making the carpet clean and smelling fresh much longer.
Top Benefits of using a Commercial Carpet Cleaning Company
1. Create an Inviting and Positive Atmosphere
When customers step inside your Colorado Springs office, it is easy to notice your carpet's cleanliness or the lack thereof. What sets commercial cleaning companies apart is that they leave your office clean and presentable as well as elevate the value of your space overall.
Having an untidy carpet could give your customers or visitors the impression that you are unable to pay for professional Colorado Springs carpet cleaning that could translate to your inability to pay your bills.
2. Maximize the Investment Value
In general, businesses in Colorado Springs invest in high quality carpets that when taken for granted could accelerate the normal wear and tear process. This would mean requiring frequent carpet replacement which would require spending more than planned. Professional Colorado Springs carpet cleaning companies can help!
When cleaning carpets that are made of delicate materials and fibers cannot be cleaned using the conventional carpet cleaning methods and must use specialized equipment in doing so.
That's why it is important to leave your Colorado Springs carpet cleaning to professionals as they are equipped with the knowledge and skill in cleaning carpets and use only appropriate materials in keeping your Colorado Springs carpets taken care of.
3. Environmental Sustainability
When you hire professional carpet cleaning services in Colorado Springs, you can rest assured that they will use approved and premier carpet cleaning tools and solutions that meet environmental standards and quality, even when it comes to air duct cleaning or upholstery cleaning.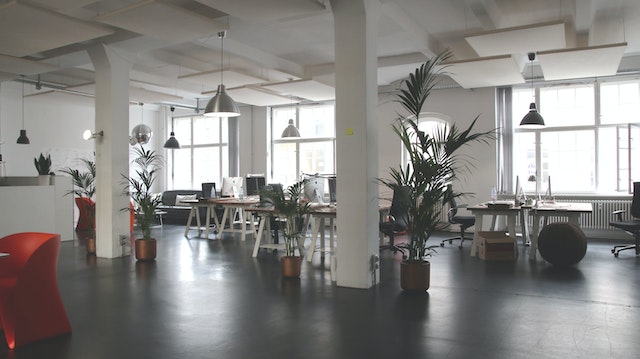 As dirty carpet tends to hide dust, bacteria, dirt and molds that could lead to health issues like breathing difficulties such as asthma, and cause allergies. Hiring Colorado Springs professionals will make sure that they will leave your office space with healthier air.
Carpets can trap dirt, so healthy air will mean less dirt on your carpets!
Also, scheduling a regular carpet cleaning lightens the load on your office's HVAC system which means lower energy usage and costs for our premier carpet cleaning company. Use a carpet cleaner and have your office looking its very best!
4. Improve Staff Attendance
If you notice that your staff gets sick often, you might want to consider the indoor air quality. Molds and certain viruses can cause this and letting the professionals take care of cleaning your carpet can help reduce employee absence in your company as well as air duct cleaning and the like.
Skilled cleaners follow a complete and extensive carpet cleaning procedure to improve the quality and the health of your work environment. Sometimes, air duct cleaning is required, and this reveals why your carpet may be dirtier than expected. Air duct cleaning and professional carpet cleaning goes hand-in-hand.
Frequent dusting and regular vacuuming are not enough when maintaining your carpet or air duct cleaning. The dust, allergens, and microbes usually penetrate deep down your carpet's fibers and these can cause allergies and other adverse reactions to employees as well as infiltrate your air duct.
Hiring a professional carpet cleaner is the best way to address your carpet cleaning needs and help in improving absenteeism rate in the office. The Colorado Springs carpet cleaning industry is ready to help!
5. Offer Professional Services and Save Time
Carpet cleaning requires moving the furniture around to reach the hidden or covered parts of the carpet. That's why the best time to schedule carpet cleaning is during office downtime. A premier carpet cleaning company does all these for you which means saving labor costs and time.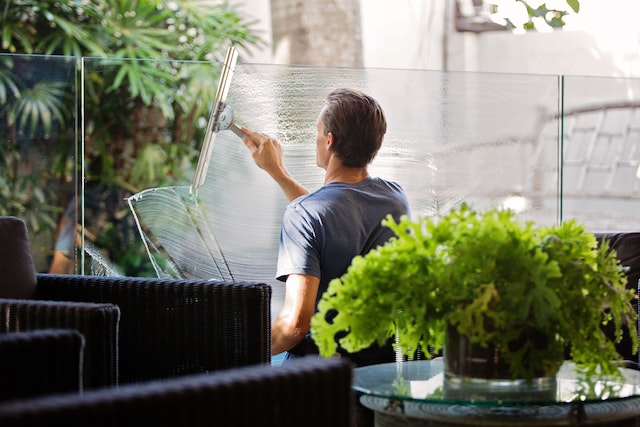 Crown Inc. uses only top of the line and the latest cleaning equipment which leaves your carpet dry and ready for foot traffic. No need to worry about opening late due to wet carpets or staff walking on wet cleaned areas of the carpet.
Carpet and upholstery cleaning is essential for both residential and commercial properties! Let us take care of your property today!
6. Stain Removal
Removing stains is a tough job to do but Crown Inc. uses top of the line carpet cleaning products and disinfectants to remove carpet stains due to mud, dirt, liquid spills such as coffee or soda, and even pet stains. As your professional carpet cleaners in Colorado Springs, we're here for all your carpet cleaning needs!
These products were carefully chosen to ensure that the carpet won't be damaged during the carpet cleaning process. Carpet cleaning services have a steam cleaning process in place that includes removing the stains and restoring the carpet back to its original quality.
7. Eliminate Smell
Microbes, germs, mildew, and molds can cause unpleasant carpet smell. Using a rented machine or vacuum cleaner may sound like a good idea, it is not enough to remove the lingering smell when carpet cleaning.
It is still best to reach out to a professional carpet cleaner with proper training and knowledge to decide what carpet cleaning equipment and products to use in removing the stale smell. They have an extensive and in-depth cleaning process and use steam cleaning tools to eliminate the unpleasant odor from your dirty carpet.
8. Make Your Carpets Good as New
If you want to make your carpets good as new, hiring a professional carpet cleaning company like Crown Inc can definitely help make your carper appear nicer and look brand new.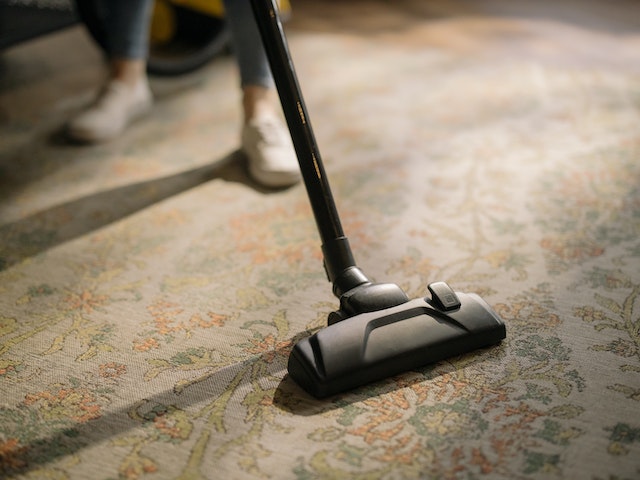 Regardless if you clean the carpet yourself or do it in two days to ensure that it's clean, you won't get the same result as when hiring a professional cleaning team such as Crown Inc. They can clean your carpet and improve your carpet's appearance and its overall aesthetic in Colorado Springs, CO.
Bottom Line
While maintaining your commercial carpets seems easier with using the right products, vacuuming regularly, cleaning spills right away, or renting machines to do it yourself,the benefits of hiring professional carpet cleaners is still the best way to go.
Crown Inc. offers customizable cleaning services managed and performed by trusted industry professionals since 1997. There are no hidden fees and the plans are adjustable so we can meet your specific cleaning needs and requirements.
When you hire our services, we promise to use only top of the line cleaning products and disinfectants. You can trust that our cleaners will do their jobs safely and effectively. We protect your business from liabilities by insuring all our employees.
We are here to help your business attract more customers and make your business run smoothly, with one Colorado Springs, CO carpet at a time. As the best carpet cleaning service in the area, you won't be left disappointed with your carpet cleaning experience.
Rest assured that we won't stop until the job is done right. No job is too big for us and we don't ask you to pay until you're satisfied. Contact us today at 719-900-5464!