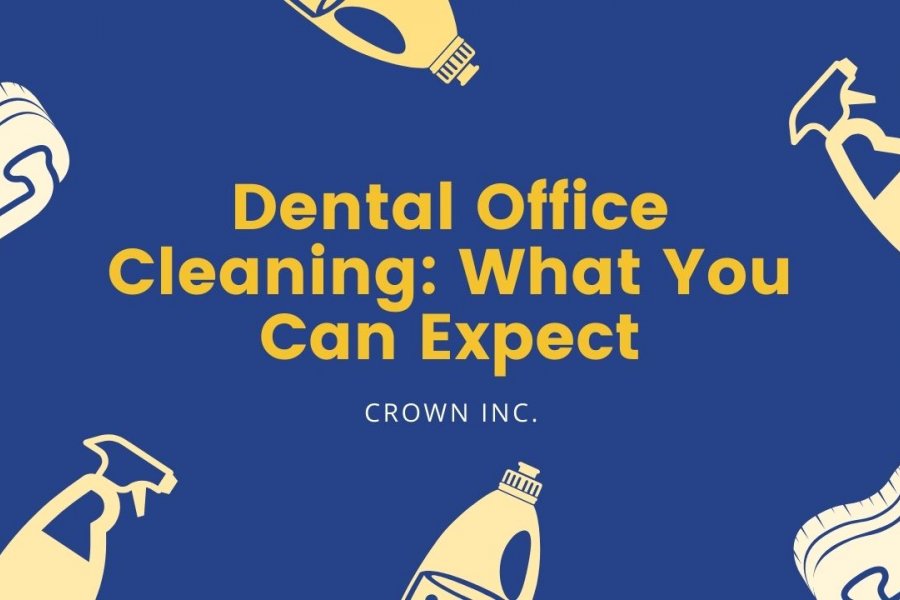 Presenting a clean and sanitary work environment is key no matter the industry. But this is all the more paramount when working in a dental clinic. What's more, a pristine office is a huge factor in landing new patients and encourages current customers to remain loyal.
Your dental office must exude a clean environment. This is a non-negotiable if you want your dental practice to thrive. The team at Crown Inc. Commercial Cleaning put together this piece to discuss ways in which you can keep your dental office looking immaculate and safe.
Comply with Industry Guidelines
There are published disinfection regulations for dental practices. You must ensure that these guidelines are posted and easily seen in the office.
Furthermore, those in charge of disinfecting dental instruments must go through an orientation to ensure they adhere to The Centers for Disease Control (CDC) and Occupational Safety and Health Administration's (OSHA) dental disinfection procedures.
Create a Comfortable Waiting Area
Your dental office's waiting area must always be clean. You should follow a regular cleaning schedule. Because this tends to be a high-traffic area you want to ensure that it remains clean and sanitized.
Pay attention to the carpets, furniture, and drapes. They must be dust-free and unstained. Take time to dust off the tables, decorations, and shelves periodically. Strive to make the reception clutter-free.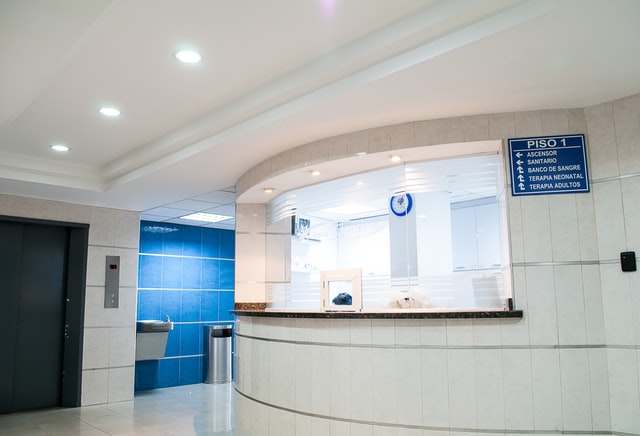 Ensure that Surfaces are Routinely Disinfected
High contact surfaces include doorknobs, exam stations, drawer or cabinet handles, light switches, and faucets. Given that these areas are frequent touchpoints in a clinic, contamination is expected.
If cleaning and disinfecting of these surfaces are not up to industry standards, bacteria can thrive and multiply. To ensure a clean surface, one can either place a removable barrier that can be pulled out and replaced when a new patient comes in.
This is still insufficient though and a disinfection practice is still required alongside regular cleaning. It's recommended to use an EPA-registered disinfectant for daily surface cleaning. It's also good to practice wiping dental chairs and dental accessories with disinfectants once a patient leaves.
Frequent Dusting
It might take a lot of effort to dust but it's essential to keep your dental office free from allergens. Not only is the presence of dust an eyesore, but it's also an allergen that can cause coughing and sneezing.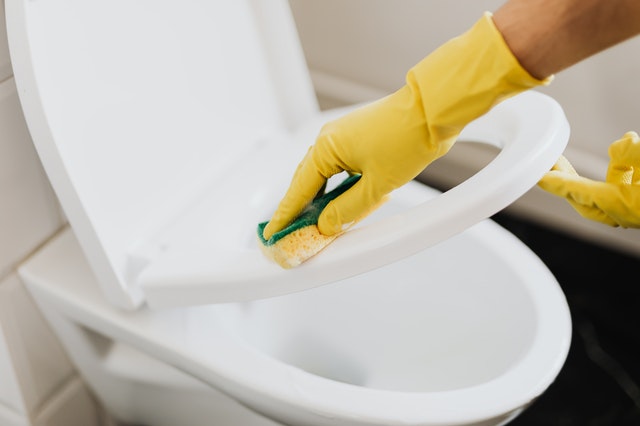 Clean and Disinfect the Bathrooms
Designate a person to conduct a regular inspection and cleaning of the bathroom. When your bathroom's toilet or sink is unclean, your clients will feel less comfortable coming back to your clinic. It could also lead them to think that you compromise on your dental cleanliness standards as well.
Hire a Professional Cleaning Company
A professional Colorado Springs cleaning company will know how to efficiently clean and sanitize your offices, workspaces, and waiting room. They will have access to the top products on the market and be trained on how to use them safely.
A professional cleaning crew will be able to ensure that your practice and anyone who steps foot in it is safe.
Our Colorado Springs Cleaning Services
Crown Inc. Commercial Cleaning is a trusted cleaning company in Colorado Springs. We actively serve dental practices in El Paso County, Monument, Aurora, Pueblo County, Colorado Springs, and Commerce City.
With our commitment, strong attention to detail, advanced technology, and expertise in the industry, our clients can expect outstanding service for their patients as well. We make your patients more comfortable by prioritizing the health and well-being of anyone who steps foot in their business.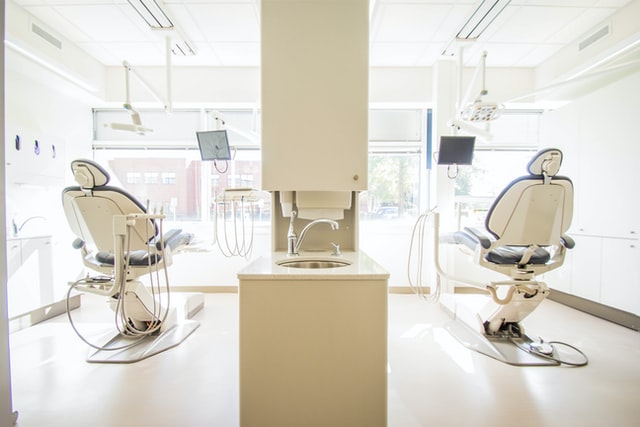 We at Crown Inc. Commercial Cleaning are meticulous when it comes to complying with cleaning and disinfection procedures. This guarantees that your dental establishment is always safe and sanitized.
Check out the cleaning procedure in our program that elevates your hygienic practice in your dental office in Colorado Springs:
Use of Electrostatic Sprayers and Perisept
These are the best disinfecting materials that thoroughly clean and sterilize medical and dental workstations. We work efficiently so that dental professionals and patients can resume their dental service. The speed of the product drying ensures that dental clinics are sterilized in record time.
Our Pericept disinfectant is bleach-free and very effective in killing more than 50 known pathogens. The great thing about Pericept is it can be applied on finished floors and it combines a cleaning and disinfecting, thus saving time.
Paired with the electrostatic sprayer, your dental premises can be cleaned in a mere 15 minutes. This is incredibly quick in contrast to traditional cleaning techniques.
Summary
Keeping your dental clinic clean and sanitized protects you, your staff, and your patients. While it's your responsibility to comply with all sanitary codes, it can be time-consuming. So consider reaching out to an expert cleaning company for help.
When you choose to partner with Crown Inc. Commercial Cleaning for your dental office cleaning needs, you have access to over 20 years of cleaning expertise. We offer competitive pricing, transparency, flexible cleaning service plans, and customizable cleaning schedules.
Additionally, you'll enjoy exceptional customer service, well-trained cleaning specialists, and high-quality cleaning and disinfecting products.
Contact us by calling 719-900-KING. We're open to a consultation to design a unique dental office cleaning package for you!