When a tenant moves out of your rental property, you have to make sure that the house is ready for the next occupant. So, it is essential to go through the move out inspection and restore the property to its original condition.
Once the inspections are done, you can now schedule a clean. Whether in-house or contracted, it's a good idea to do a deep clean of your property before the next tenant arrives.
Professional cleaners focus can on cleaning every nook and cranny of your rental property. These experienced cleaners can differentiate between what is required in a regular cleaning from what is needed for an end of tenancy cleaning.
At Crown, Inc we have put together this article to give you an idea of the differences between regular day-to-day cleaning and end of lease cleaning:
What is Regular Cleaning?
Regular cleaning includes the frequent wiping, organizing, and sanitizing of the property. Regular household cleaning tasks include:
Washing the dishes
Organizing, tidying up and throwing away trash
Sweeping or vacuuming, and mopping floors
Vacuuming carpets
Wiping surfaces like tables, counters, cabinets, or shelves
Scheduled weekly or monthly tasks also fall under regular cleaning. Carpet cleaning, scrubbing toilets and wiping windows are considered part of regular cleaning.
What is an End of Tenancy Cleaning?
When compared to regular cleaning, an end of tenancy cleaning is much more involved. After move-out, the unit needs to be restored to a presentable condition so it can be turned over to the next occupants.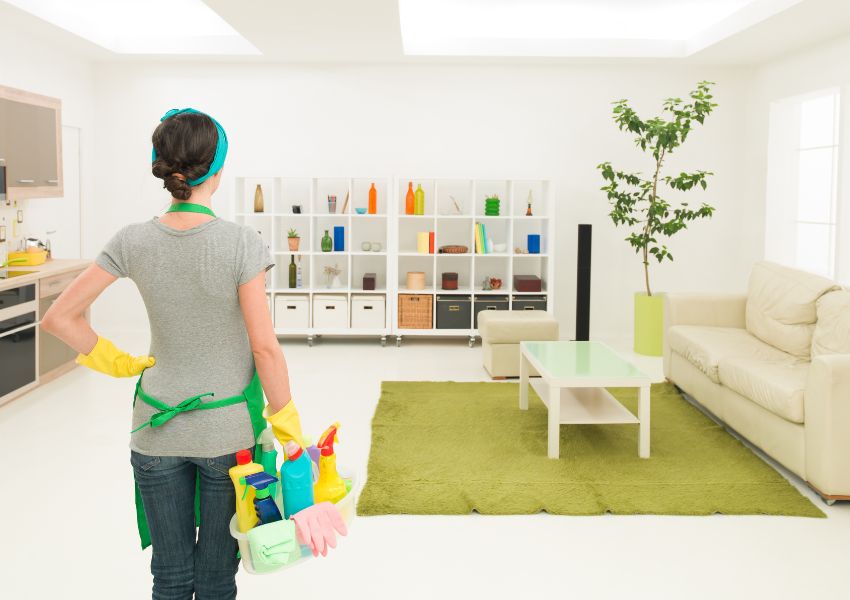 So, if there is proof that the previous tenants damaged the property due to negligence or carelessness, you may deduct these costs from their security deposit or charge more depending on the terms agreed upon move-in. This is because your next renters should feel comfortable during tenancy and the property should remain habitable.
The end of lease cleaning can be a challenge. So, this type of cleaning includes all the tasks in regular cleaning, but the process is much more complex. You have to make sure that you clean every corner so all dust and dirt accumulated during occupancy is removed.
End of lease cleaning include the following tasks:
Remove residue left behind by water in toilets and bathrooms
Brush and disinfect toilets and bathrooms
Remove limescale on fixtures, appliances, and furniture
Deep cleaning carpets, sofa, and other upholstery
Sanitizing surface and every nook and cranny
Scrubbing baseboards and walls
Sweeping and scrubbing the patio
If these were done satisfactorily by the tenant and no damage was discovered during move out inspection, you can refund the security deposit in full.
End of Lease Cleaning Specifics
Since you can now differentiate the two types of cleaning, it is easier to identify the differences between regular cleaning and end of lease maintenance. To better understand an end of tenancy cleaning, we created a list of these more specific differences: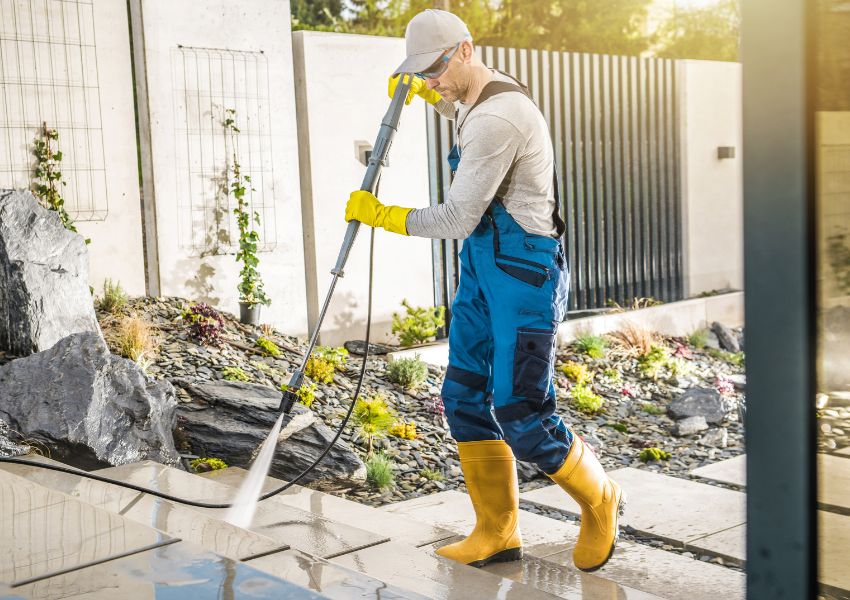 Use of a Checklist
During the move-in process, you have to provide your tenants with a checklist that details the condition of the property. All existing damage must be included in the list, so tenants won't be accountable for it when they move out.
The same checklist will then be used during the move out so there is a point of comparison on the condition of the house when the tenants leave the house.
It will also be used by cleaners to make sure that every corner of the house and each item inside the property is both cleaned and sanitized. Cleaners may charge extra for performing any tasks not included on the checklist and so it may be deducted from the security deposit.
Needing the Right Tools
An end of tenancy cleaning requires the use of specific cleaning tools. Some of these pieces of equipment may be used for scheduled monthly deep-cleaning maintenance but not for all regular cleaning tasks.
Some examples of these specialized tools are:
Floor sanders
Steam cleaners
Pressure washers
Carpet cleaners
Floor scrubbers and polishers
Industry-grade vacuum cleaners
Uncovers Maintenance Issues
Some hard-to-reach areas and deep-seated dirt or grime may still be left over after a normal clean. That is why it is important to do end of lease cleaning so the cleaners can focus on these difficult to reach areas and corners.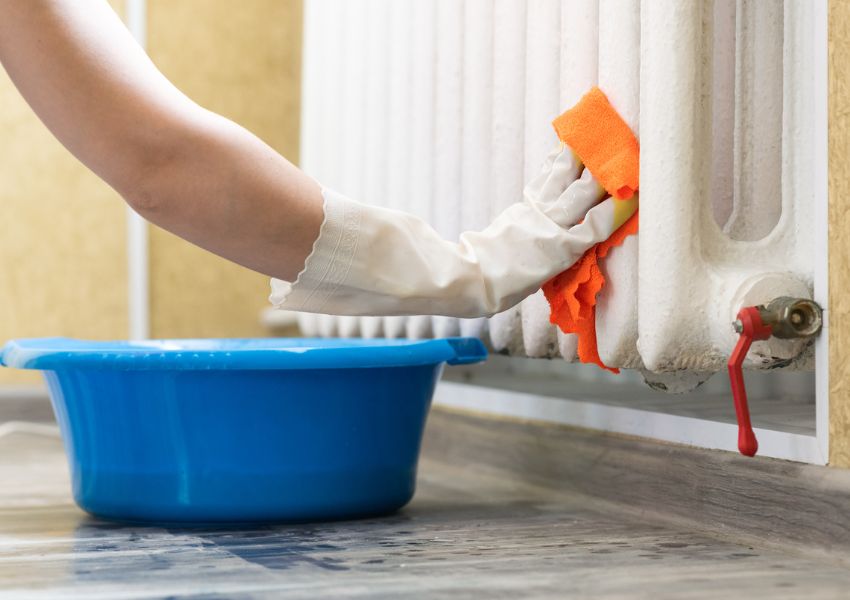 This includes areas under the bed, under the sink, inside the oven and dishwasher, this includes behind kitchen appliances like the oven and cooker, and on your bathroom tiles.
An end of tenancy cleaning's thorough nature can uncover any issues that were possibly overlooked during the monthly or regular cleaning. Mold, infestations, and limescale on some parts of the house or appliances are the common issues found during end of tenancy cleaning.
Causes Additional Costs
Depending on the size of the property, end of tenancy cleaning may take a whole day to extensively clean the house. You may request the cleaning be completed in a fixed number of hours but your hired cleaners may ask for an additional charge to pay for the extra hands.
Additional equipment may also require an additional fee. For example, thoroughly cleaning a wall-to-wall carpet may have higher rates compared to houses with tile or wooden floors.
Bottom Line
End-of-tenancy cleaning is a necessity, and is crucial when preparing the property for the next occupants. Make sure to book for one when a tenant has just moved out of your property!
If you are a landlord looking to hire a cleaning crew to tenants to perform end of lease cleaning, you can depend on Crown Inc. Commercial Cleaning team to provide an exceptional cleaning service. Your satisfaction is our priority. Contact us today!