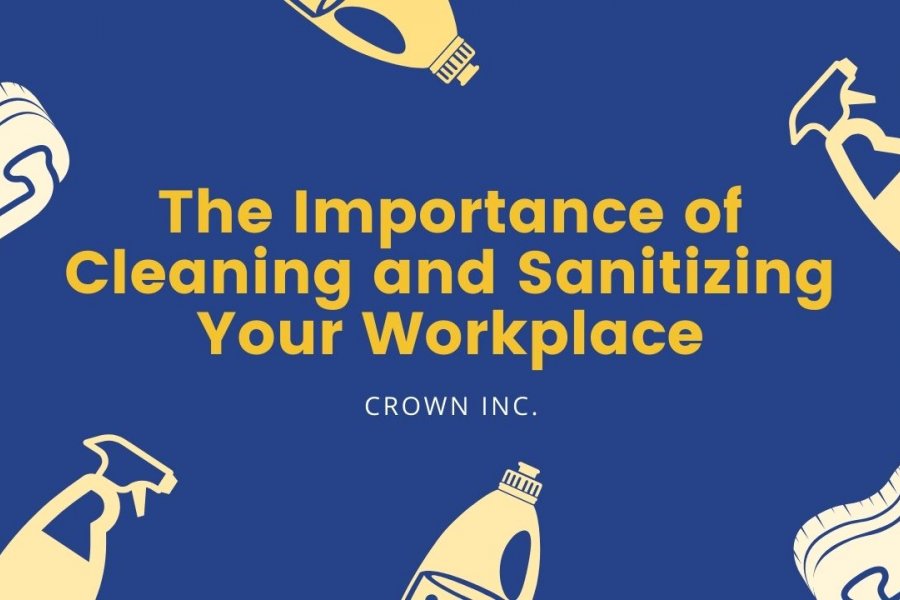 A vast amount of our time is often spent in the office and the more people in the workplace the more germs and microbes there are. From desks to keyboards, there's no doubt about the abundance of dust and microscopic dirt.
Each worker, business owner, and commercial cleaning service company bears the responsibility of maintaining keep the workplace sanitized, habitable and safe for everyone.
The Need for Workplace Cleanliness
Health and safety are always a top priority when it comes to your employees. One of the ways to show your staff that you value them is by maintaining a clean workspace.
Keeping the workplace sanitized can:
Limit the circulation of germs and contagious illnesses. Your workforce remains productive and in high spirits in a sanitized environment
Prevent feelings of stress and anxiety by keeping the working area neat and orderly. Your employees can then focus on the tasks in front of them and organize their working schedules.
Maintaining Hygienic Habits
It's hard to keep track of things we lay our hands-on throughout the day. Simple office tools can easily spread germs. That's why making it a habit to use disinfecting sprays, wipes and cleaners helps protect you and your Colorado Springs coworkers from germs.
Even before you step foot in the office, when commuting via trains and buses, it's beneficial to carry antibacterial wipes and hand sanitizers to maintain hygiene. One can also practice frequent hand washing when entering the office, using the restroom, and during pre-meal and post-meal breaks.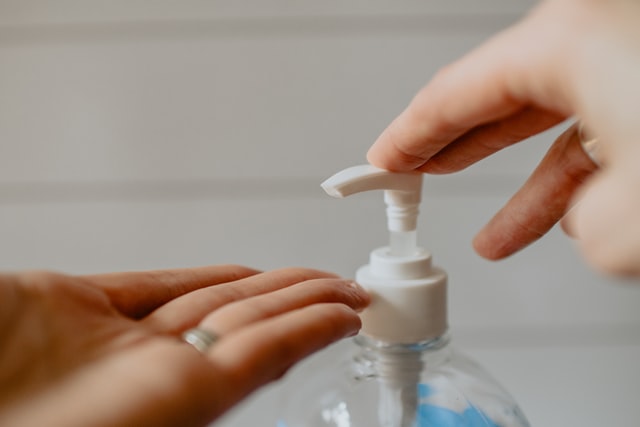 To ensure that workers remain productive, employers can promote a clean work area by making certain that cleaning sprays, disinfectants, and wipes are available. Sending email reminders and posting signs around the workplace also aid employees in adopting hygienic practices.
How Professional Cleaners Sanitize the Workplace
On the part of professional cleaners, exercising meticulous sanitizing services cleaning high-touch surfaces from doorknobs to carpets, to other spaces in the office can help curb the circulation of germs. It's also important to be attentive when handling trash receptacles. Spraying with a disinfectant keeps the areas sanitized.
Cleaners have access to a steady supply of cleaning and disinfecting products. This ensures that they can perform their cleaning duties throughout the day reducing the number of germs passed on to each individual.
Office cleaning, when performed consistently, removes the presence of germs and allergens trapped in carpets, draperies, window blinds, and office furniture. Professional cleaners know the areas where germs tend to accumulate and disinfect them thoroughly using quality cleaning products.
Reasons to Hire Professional Cleaners
Even if you want to rely on your cleaning personnel and employees to keep the office clean, there are limitations. Professional cleaners are trained for more in-depth cleanings and can tend to every corner where contaminants remain abundant.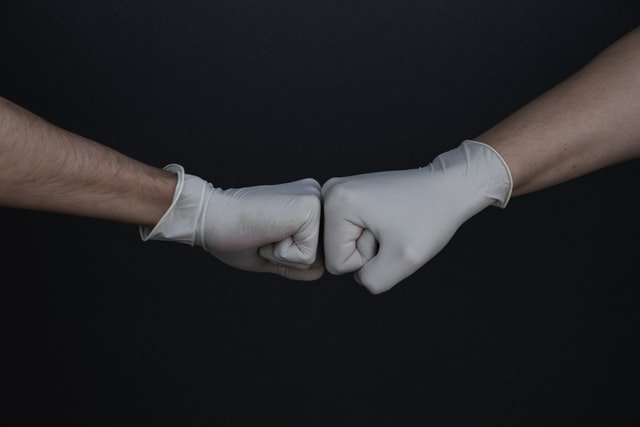 Here are specific reasons engaging professional sanitizing services for your office spaces:
Higher Productivity
Unsanitary working areas often lead to workers calling in sick. One person can transmit their sickness around the office by touching everyday objects which can put others at risk. Avoid this situation by getting a professional cleaning team to deal with the bacteria converging in the workspace.
Employees are also inspired to be more productive in a clean office. Thus, keep the office area regularly sanitized by cleaning experts to raise productivity.
Exudes a Professional Image
As a Colorado business owners you strive to create the best conditions for your customers and employees. Achieving this means keeping a tidy and spotless office.
Professional cleaners have access to the best commercial disinfectants. At the same time, they can deep clean the workplace using the latest cleaning equipment. These are a thousand times more effective than regular cleaning techniques.
Easy Maintenance of Carpet and Finishes
Carpets can make your office look warm and cozy. However, they can also be the breeding ground for bacteria. Given the number of people who come and go to your workplace, your carpets and upholstery can hold many germs. This may be hard for the common vacuum cleaners to get rid of.
Professional cleaning companies have the appropriate cleaning solutions to handle carpet cleaning and disinfecting. They can freshen up the carpets and clean your furnishings thoroughly.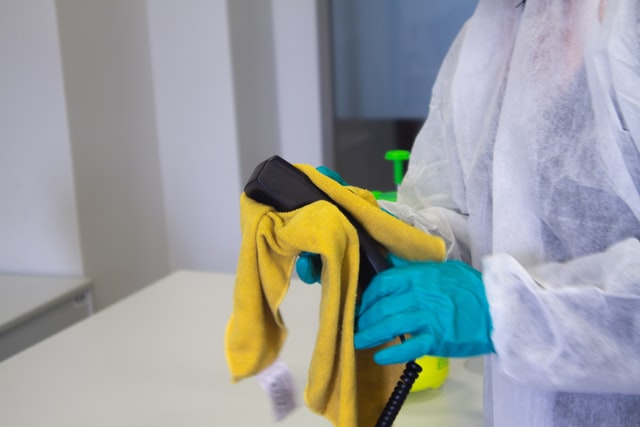 Meet Industrial Cleaning Standards
Cleaning experts are very strict in fulfilling first-rate cleaning standards. They use top-of-the-line sanitizing products and advanced cleaning equipment. The goal is to wipe out all traces of bacteria and germs engulfing the workspace.
This leads to a boost in morale for employees and impresses the clients. It sends the message that you're meticulous with your physical surroundings and knows how to take care of the health of the workers around you.
Affordable and Customized Cleaning Program
Sometimes, business owners hesitate to engage the services of professional cleaning companies because of the costs. However, some cleaning specialists, like Crown Inc. Commercial Cleaning, offer great cleaning plans that work with your needs and budget.
Each office space and business has different needs. You can easily select specific cleaning services to include in your professional cleaning package.
Summary
There are many benefits to keeping your workplace clean and sanitized. Prioritizing the cleanliness of your office is an investment in the health and safety of those around you.
Consider hiring the services of a trusted cleaning company like Crown Inc. Commercial Cleaning Contact them today to learn more about the cleaning services and their customizable plans!