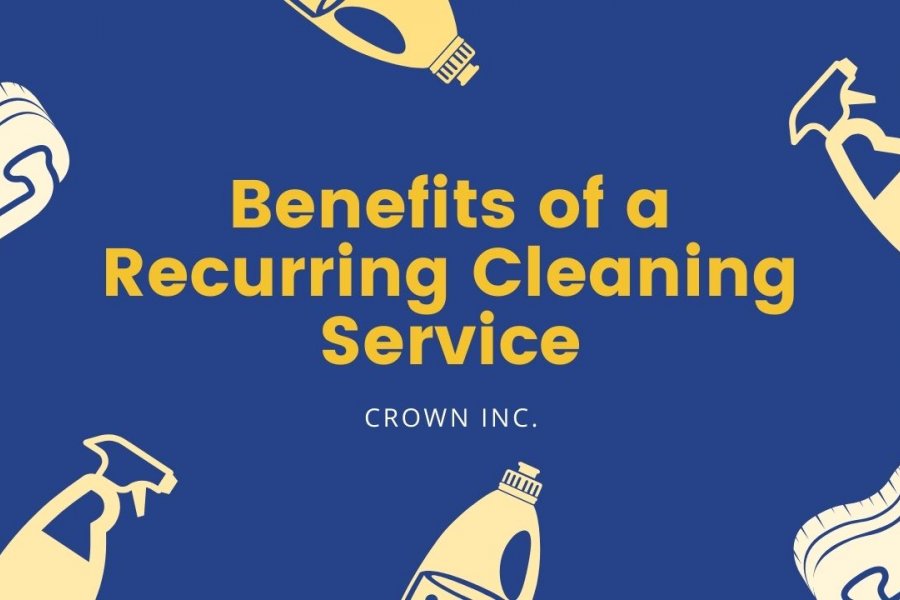 Are you considering hiring a cleaning service? Numerous benefits have been linked to hiring a professional cleaning company!
Business owners can attest that showcasing a presentable, clean, and hygienic workspace increases their customers' confidence in them. Impressions are powerful and spotless places send a positive message to consumers regarding a company's products and services.
Employees also value working in a clean environment. It can boost their morale, heighten happiness and job satisfaction. It can even encourage more productivity due to the healthy atmosphere. What's more, it also drastically reduces sickness in the workplace.
This article will focus on the 5 major benefits of engaging the services of an office cleaning team. It will outline the benefits you can derive from scheduling regular professional cleanings.
Craft a Great Image and First Impression
As a company, you always want to deliver a superior first impression to your customers. The perception they drew of your physical office space can make a world of difference. It can predict whether they want to remain loyal to you or not.
If your work area is a mess, covered with dust, stain, and grime, it can reduce people's desire to do business with you. Dirty workplaces and visible trash send the signal that you're not managing your business well. This lack of attention can be perceived as being unable to take care of the clients' needs.
Cultivating a professional appearance requires a clean and well-maintained workplace. It can affect the trust of your customers. A spic and span surrounding delivers the message that you are detail-oriented and running a successful business operation.
Building your brand and cultivating the trust of your customers take time. You want to maintain a strong and professional image. Therefore, it's imperative to always showcase the neat appearance of your office.
Boost Morale and Productivity of Employees
To retain great employees, it's essential to offer a healthy physical environment. The more chaotic your workplace appears, the lower your job satisfaction. Workers will be distracted leading to diminished productivity.
If you contrast it with having a clean and organized office, employees can concentrate more on their tasks. They also feel taken care of since the office they work in is orderly making them more efficient in their job.
If you value a productive atmosphere in your company, prioritize presenting a clean workplace. This is even more important when you consider the amount of time that a worker spends in the office. As much as possible, create a comfortable and clean work area to create more happiness for your employees.
Lower Cases of Absences Due to Ailments
Given that workspaces are shared including the restrooms, meeting rooms, and break areas, illnesses can easily spread in workstations. Computer desktops, keyboards, doorknobs, and phones are some of the high contact points that spread diseases.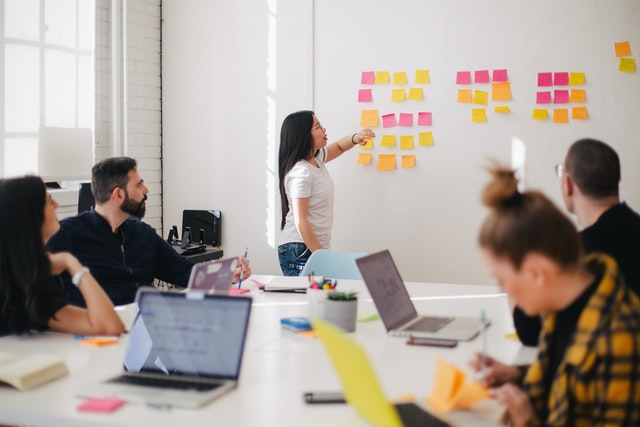 One of the top areas where germs multiply further is the breakroom areas where workers take in their meals. Surfaces of common kitchen appliances are found to be the dirtiest with the high contact frequency of workers. Restrooms are another culprit for the spread of illnesses.
Sickness can be minimized when offices are thoroughly and consistently cleaned. The threat of a virus spreading can also affect your place of business. It can even disrupt your business if you need to shut it down.
If you want to protect your employees from illnesses, it's vital to regularly conduct office cleaning. It can limit the spread of colds or flu which can be easily caught in an unkempt office space.
Superior Air Quality and Promotion of Wellness
Confined working spaces can render bad indoor air quality. This can greatly affect the productivity of workers. The lack of fresh air can create problems such as air pollution. This can have an impact on your employees' health.
Provide clean air quality in your workplace by hiring a cleaning specialist team. They can reduce the circulation of fine dust and resolve mold issues. Carpets and rugs can also carry plenty of dirt. Therefore, they need to be well-maintained.
It's vital to also pay attention to air vents. Ensure that blockages are taken care of so that the air circulation is at its best. Stuffy rooms can lead to health concerns.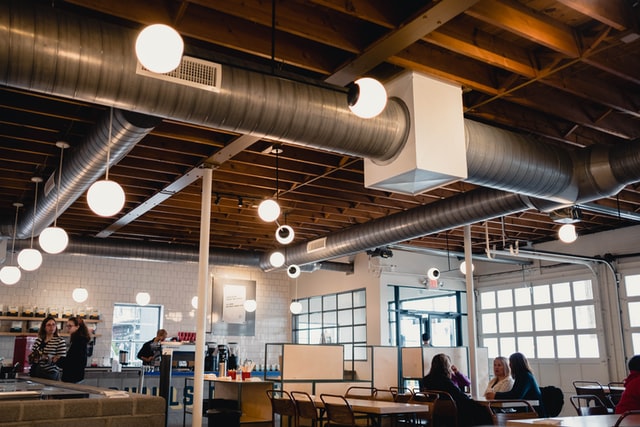 As a business owner, you must care for your employees by providing a healthy and hygienic work environment. Poor ventilation can lead to migraines, respiratory issues and can be detrimental to those suffering from asthma.
Book a recurring office cleaning service to safeguard your office from air pollutants and unhealthy dust particles.
Better Time and Resource Management
Maintain a productive staff by protecting their time. You can delegate the cleaning services to a professional cleaning team trained for the job. A professional cleaning crew will adjust to your hours and can be scheduled to clean after the regular working hours. You also save more since you don't have to invest in any cleaning equipment and supplies.
Closing Thoughts
Hiring a professional cleaning service comes with many benefits. If you're thinking of working with a company, turn to the experts at Crown Inc.
Performing commercial cleanings since 1997, Crown Inc. has a great reputation when it comes to providing thorough cleaning services for businesses in Colorado. We cater to different industries from hotels, restaurants, retail shops to medical facilities and industrial centers. We're flexible and can customize our services according to our client's needs.
Crown Inc will work on your schedule whether you require early or late cleaning hours. Our professional cleaning team is highly efficient. They're also insured and perform the cleaning safely. Contact us today to learn more!