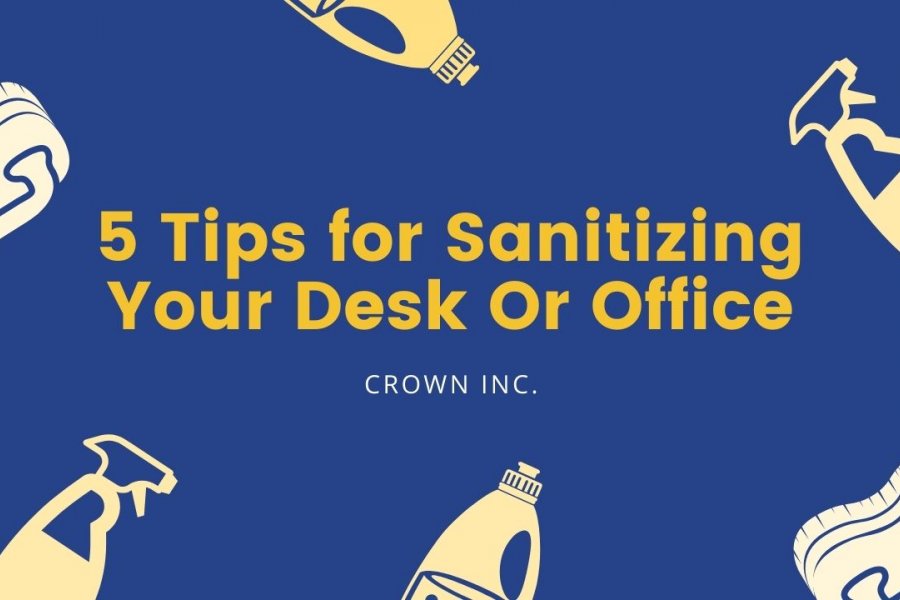 Did you know that your work desk is one of the most germ-ridden surfaces you can come into contact with within a day? This is according to research done by the University of Arizona!
Now more than ever, keeping our workstations clean and tidy is of paramount importance. The following are tried and tested tips to help you ensure that your workspace is clean and sanitized.
1. Have a Plan
Have a game plan to help you tackle a messy desk. If you don't do this, you risk getting overwhelmed and doing an incomplete job.
Begin by getting rid of trash and recyclables. Next, go through stacks of paper and dispose of anything that isn't of importance. For sensitive things like documents containing personal or financial information, shred them first before throwing them into waste bags.
What should follow is a thorough clean of your desk area. Remove everything from your desk before getting started. That's because you will want to reach every inch of the surface space. So, get rid of things like photos, paperweights, keyboards, mice, and notebooks.
2. Clean Your Desk
Before you start cleaning anything make sure to unplug all electric devices. Please note that there is a difference between unplugging and switching off. Do the former, as electronics that have been switched off usually carry a small standby current that can prove dangerous when in contact with liquids.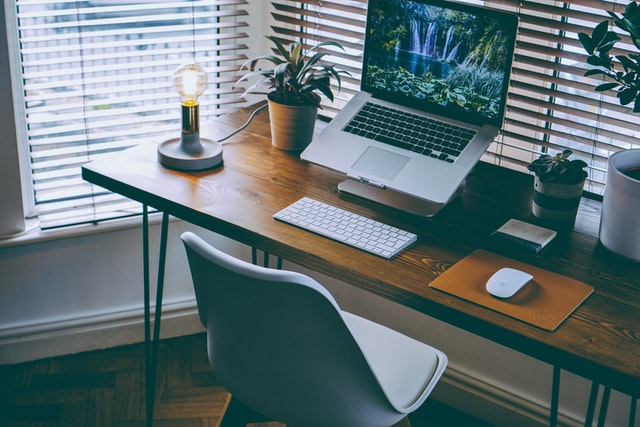 Besides the obvious safety factor, it's also easier to carry and move things around when they aren't attached to a power outlet. So, take all the precautionary measures of disconnecting electrical components such as desk fans, mice, keyboards, and monitors before you wash your desk.
Once this is done, it's time to start cleaning! You might wonder whether you should use disinfectant or soap. It'll depend on the surface you're cleaning. For things like tape dispensers, calculators, scissors, pens, and staplers, you'll want to thoroughly wipe them down using a disinfectant. An alcoholic-based, antibacterial one will work well.
As for desktop accessories that have awkward shapes, use mild dish soap mixed with water.
3. Schedule How Frequently You Clean
Do you use your desk every day? If you do, then you should aim to disinfect it at least once every two weeks. And between these thorough cleanings, aim to sanitize high-touch points such as keyboards, desk phones, and mice once a day.
4. Understand the Benefits of a Clean Office Desk
Keeping your desk clean and tidy has many benefits. They include:
Keeps your level of motivation high.
Reduces the chances of illness for you and your workmates.
Maintains office hygiene standards.
There is better organization.
It transforms the office into a cleaner, safer, healthier, happier work environment.
It'll make a good first impression on your clients and business partners.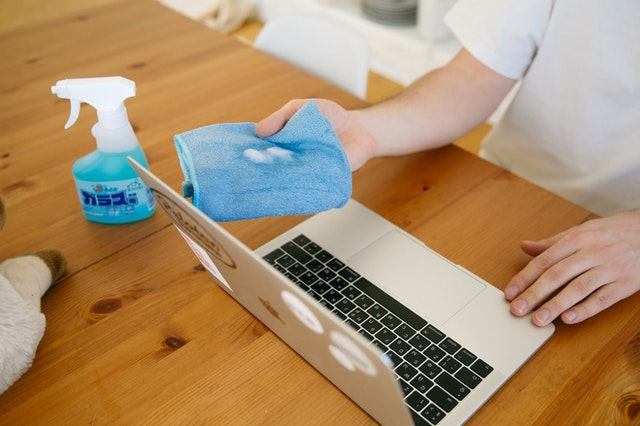 5. Hire a Professional Cleaning Company
Crown Inc. Commercial Cleaning is a professional office cleaning company that has been providing quality cleaning services across Colorado for over 20 years. Our extensive experience ensures we provide our clients with clean office spaces.
Clients choose us over our competition because of the dedication we have to customer service. You'll only get to pay us once you're satisfied with our services. Also, there are no hidden fees or jargon-filled contracts when you work with Crown Inc. Commercial Cleaning
Here are some more reasons to work with us:
All our employees are insured - Crown Inc. Commercial Cleaning is committed to the safety of our workers and customers. The insurance covers our clients' offices against destruction, lost keys, dishonesty, and general liability.
Our pricing is fair and competitive - When you work with us, you'll know what you're paying for through our itemized and detailed invoices. You can also adjust your plans to suit your office space needs.
All our employees are trained and experienced - This ensures that jobs are done right and that your facilities are protected. In addition, there are strict protocols in place that all our employees at Crown Inc. Commercial Cleaning have to follow.
What's more, all our services are customizable to meet each of our unique client's needs. No job is too big or small for us! Get in touch to learn more about our services. You can do so by dialing 719-900-KING.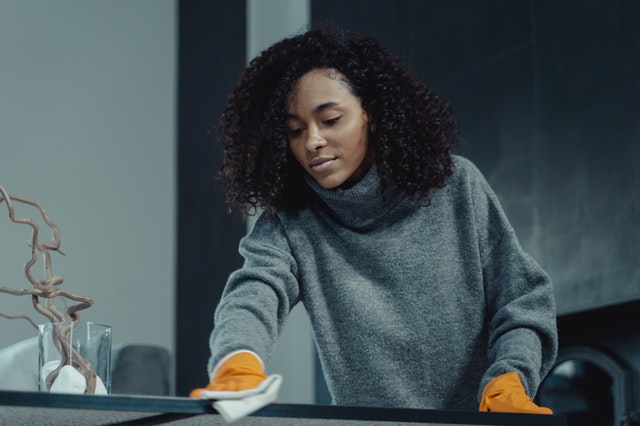 Our Office Cleaning Services
The following is what to expect when you work with the best in the industry:
Floors - Cleaning floors is a multi-process that involves sweeping, mopping, vacuuming, and polishing to ensure that everything is spotless. Rest assured that all the cleaning products we use are of high quality.
Front Entrances - We understand the importance of maintaining good first impressions. As such, we'll make sure that the waiting rooms and reception areas look good from top to bottom.
Bathrooms - The safety, health, and comfort of both your clients and employees are important to your bottom line. As such, when it comes to the bathroom, we'll disinfectant areas such as door handles, toilets, and floors.
Windows - We'll leave your windows so clean, they will sparkle. We will clean windows, glass doors, and other glass surfaces with top-of-the-line products.
Trash & Recycling Receptacles - Emptying these is important to ensure that an office remains in order. If you hire us, we'll ensure your office has sufficient trash and recycling bins.
Summary
Ensuring that your office is clean and sanitized will boost productivity and morale but it will also protect you, your coworkers, and clients. If you would like help keeping your desk and office space clean contact an expert cleaning company today!
What are you still waiting for? Contact our team at Crown Inc. Commercial Cleaning today to learn more about our services and how we can help you!