As a salon, your chief priority is the quality of service offered to your clients. After all, you are competing against other service providers in the region. You would wish for all your clients to walk out with their ideal hairdo, done to perfection and with a smile on their faces.
But an establishment of your size should also prioritize the sanitation of the space, considering the number of clients who pass through on a daily basis. You're no doubt aware of several concerns involving head lice, fungal infections, and the spread of other communicable diseases.
To not only offer quality service but also guarantee the health of your staff and clients, your establishment must adhere to some strict cleaning rules and measures.
With over two decades of commercial cleaning experience in the Colorado Springs area, Crown Inc. Commercial Cleaning offers sound and professional advice on the matter.
The Ideal Workstation
A salon is made up of several workstations, each under the supervision of a different employee. The overall sanitary condition can be maintained by each employee keeping his or her workstation clean and orderly at all times.
It's recommended that all hair, litter, trash, and other forms of debris be swept up after each client. In addition, each employee should clean all surfaces as soon as possible especially if product spills.
Another basic workstation practice that comes highly recommended is organization. A salon makes use of several tools including scissors, combs, cuticle trimmers, paddle brush, and all-purpose shears to name a few.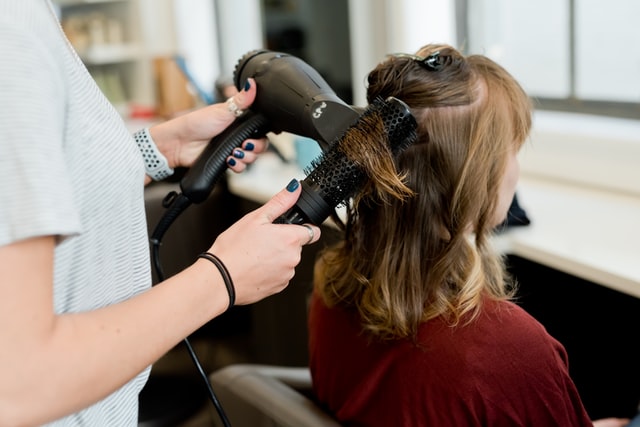 Without proper organization, it would be difficult to know which tools have been used and tools need to be cleaned and which tools are safe to use on the next appointment.
These might seem like basic practices but once implemented, you can appreciate the effect on the overall look of the salon. By implementing these cleaning and organizational steps, you are reducing the risk of cross-contamination and the spread of diseases to your clients.
Cleaning Checklist for Your Salon
In this section, our team from Crown Inc. Commercial Cleaning has provided information on what salons should implement as part of their cleaning measures
Restocking Supplies
Don't give your employees any reason to have a dirty workstation. Ensure that you have provided them with enough towels, foils, and cleaning supplies to maintain a clean workstation at all times.
Proper restocking also reduces the wait time for every client. Remember that you are in the service industry, therefore keeping a client waiting is a sign of inefficiency.
Sanitize All Surfaces and Tools
A salon uses the same foot baths, hair cutters, and shears to serve multiple clients in a day. Therefore, without the proper sanitary measures in place, it's easy for diseases and infections to spread from one client to another.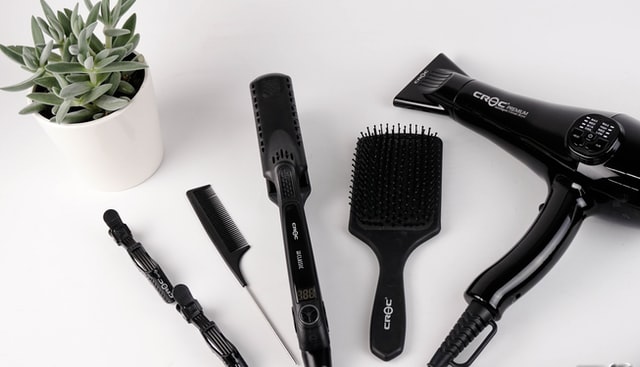 The team at Crown Inc. Commercial Cleaning recommends using designated containers in the salon. After every appointment, used appliances and towels can be moved to the appropriate container and cleaned later on in the day. This reduces the possibility of other employees using the same devices for their next appointment.
All surfaces such as tables, counters, and door handles should be wiped down with disinfectant products. As for your devices and appliances, they should be soaked in quality disinfectants or bactericide for the recommended time.
Your towels and capes will need to be soaked and later on diligently washed with soap and water. Depending on the need, some towels may need to be soaked for a longer time than others to guarantee the health of your clients.
Deep Cleaning the Salon
As a general rule of thumb, salons should, at a minimum, be deep cleaned twice a week. When determining the frequency, consider the possibility of infection, the rate of footfall, and the welfare of the clients.
Deep cleaning is a thorough cleaning of the entire space or facility including the mopping of floors, wiping down of surfaces, and disinfecting tools. Often salons consider using a third-party vendor since employees may not have the skill or expertise.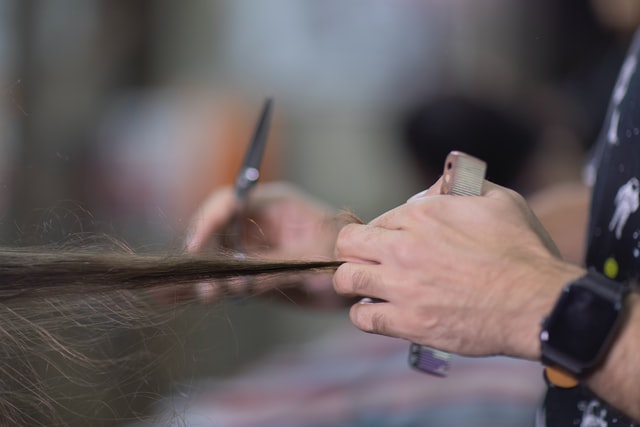 Professional Cleaners
If you are considering outsourcing to a cleaning service company, there is no better service provider than Crown Inc. Commercial Cleaning
We are the company to rely on for professional deep cleaning services for your establishment. We offer personalized cleaning solutions that take into consideration your schedule as well as that of your clients. In addition, we adhere to the latest safety standards.
Crown Inc. Commercial Cleaning takes great pride in being the premier cleaning company in Colorado Springs and the surrounding areas. Individuals, organizations, and brands rely on us for the following reasons:
Experience - We have seen it all when it comes to cleaning and use that experience to offer you an exceptional solution to your cleaning needs.
Quality customer services - We guarantee 100% customer satisfaction.
Customized plans - Crown Inc. Commercial Cleaning doesn't offer a one fit all solution to our clients. We acknowledge that no two clients needs are the same.
Pricing and billing - As a part of the Colorado business community, all our services are charged competitively at market rates. You won't have to break the bank to afford us.
No hidden fees - Our pricing is straightforward, with no hidden charges when you receive the final invoice.
Conclusion
Are you a salon or barbershop looking for a unique cleaning service for your business? Rely on the leading service provider in the area!
Crown Inc. Commercial Cleaning offers tailor-made commercial cleaning and disinfecting services to businesses and homes in the Colorado Springs area. We have a wide portfolio, ranging from hotels to medical facilities to office complexes.
No job is too big or small for us. Get in touch with us today and get a quote for our commercial cleaning services!