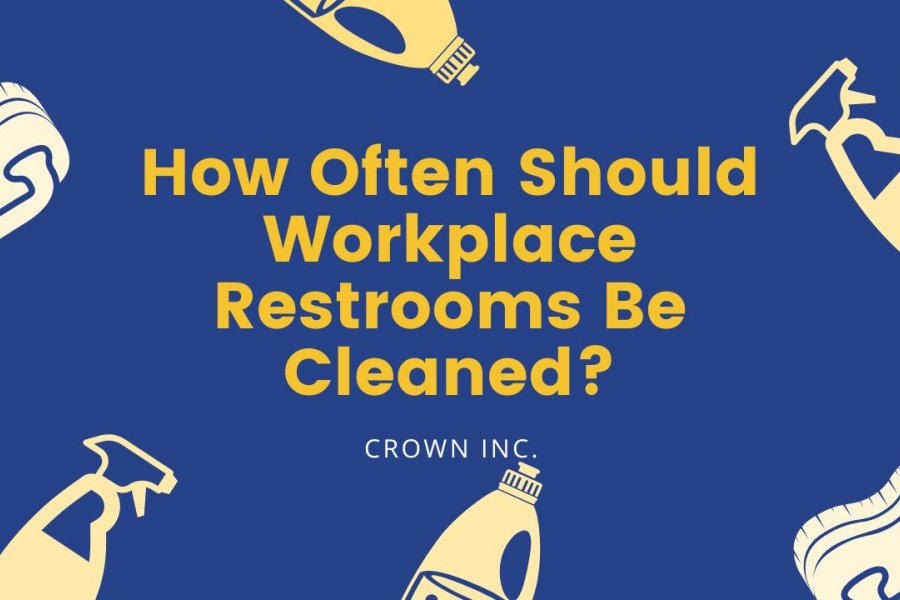 Cleaning and sanitizing public spaces and high-touch areas is crucial in today's world. Healthy employees and visitors depend on the workplace environment to be kept in a hygienic state. Without a doubt, if restrooms aren't consistently cleaned and disinfected, they become a breeding ground for bacteria.
How frequently should the restroom be disinfected each day? Well, that depends on various factors, such as the size of your facility, the number of employees, and how frequently people are likely to use the restroom.
To determine a cleaning schedule that will keep your staff safe, we at Crown Inc. Commercial Cleaning has put together what we an instruction manual for thorough office cleanings.
How Often Should Your Workplace Restrooms be Sanitized?
The response to this query is not as straightforward as you might anticipate. This is because many factors can impact the cleaning schedule.
The hygiene of the workplace can be severely impacted if your company's building houses multiple businesses. As more businesses share the same space in the building, more people will be working there, necessitating more frequent cleaning and disinfecting.
Since you are sharing your office building's kitchen and restroom facilities, regular cleaning and disinfecting are crucial, in high-touch areas like door handles and counters. These places should be cleaned and disinfected more than once per day to maintain cleanliness and stop the spread of bacteria.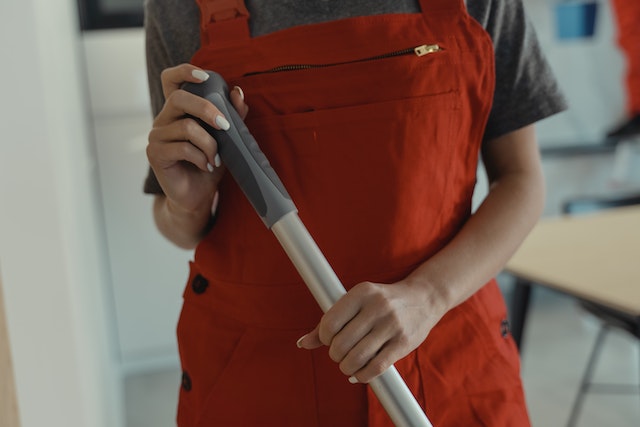 The situation is different if you operate in a space where people come in less direct contact with one another. You will need to perform deep cleaning once or twice every week, depending on how far apart your employees are from one another and how often they interact with common areas. The cleaning schedule will also change depending on how many visitors you receive each day.
How Often Do Your Clients Come to Your Office?
If your business frequently hosts visitors, you should keep the lobbies, worktops, restrooms, and any other public areas they could use clean. Keeping these locations clean will make a favorable impression on your clients and protect them by reducing the spread of viruses and diseases.
It's difficult to maintain a clean and hygienic environment in offices with many visitors. It's, therefore, advised to hire a professional office cleaning service to clean and disinfect the office and its restrooms more than once every day.
How Many Staff Members do You have in the Same Building?
The more people interact with your workspace the more frequently you need to clean. If you have a bathroom that's available for anyone to use you have to think about all the ways they could be bringing in dirt.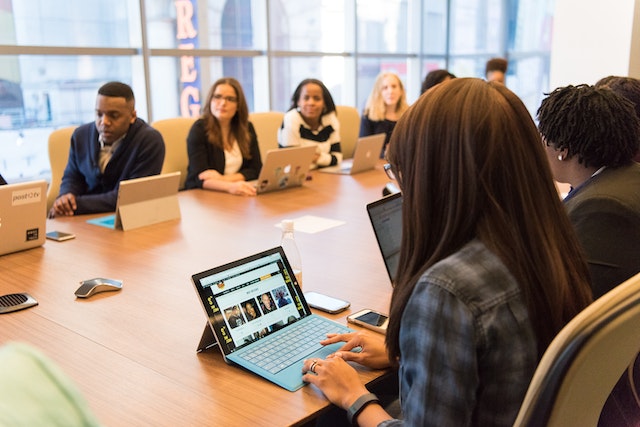 To prevent the transmission of viruses, think about deep cleaning your carpets and floors. You should also look at door handles, grab rails faucets, and more. Should you be a large organization with several employees we urge you to perform daily cleaning in addition to deep cleaning once every two weeks.
What Effect Does Facility Size Have on Cleaning Routines?
The size of the restroom impacts the cleaning schedules because different-sized spaces require different cleaning procedures. Regardless of the number of employees, a larger facility will require more time and potentially more cleaners to adequately disinfect spaces.
Consequently, if you operate in a large office like one in a store, you should use expert cleaning services because they can thoroughly scrub and disinfect the entire business one area at a time and finish the procedure in just one week.
Tips for Maintaining Public Restrooms
Clean Up Each Day
If your workplace is in a busy city or town, consider the traffic flow. You will likely require routine cleaning in such a setting, perhaps twice daily.
Prevent Stains
Waiting till the restroom becomes dirty is not advisable. Clean and sanitize the area before guests arrive and before there is build-up. This will keep people safe and comfortable.
Clean According to Traffic
Depending on how frequently people use your restroom, adjust your cleaning schedule. The more people go in and out the more you need to clean. Specifically handles, locks, faucets, and soap dispensers.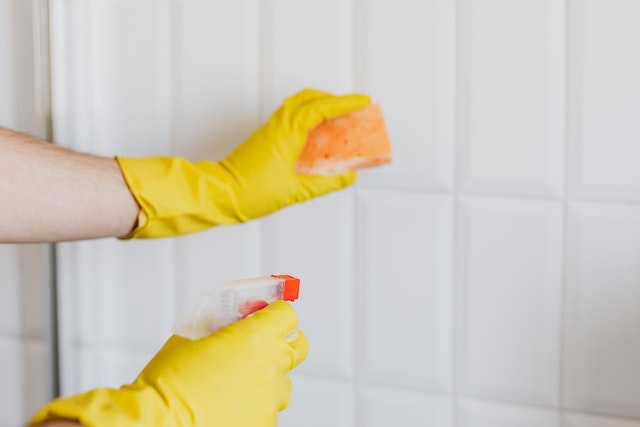 Restaurants, hotels, and airports are a few examples of many establishments that require constant cleaning. Also, adhere to the right cleaning procedure for bathroom walls and floors.
Keep It Stocked
Pay attention to how often things need to be replaced. For example, how frequently should I change my hand soap, paper towels, and toilet paper? Avoid leaving the bathroom without these items. Always restock before stock runs out.
Use the Right Cleaning Techniques
There should be a specific cleaning schedule and technique for each part of your office building. Establish the best times of day to clean so that restrooms aren't closed for use for too long. Bathrooms need to be professionally cleaned frequently throughout the day so that the safety of your staff and guests is maintained.
Bottom Line
Frequently cleaning your office's restrooms ensures that your employees and customers are safe and comfortable. Adapting a cleaning schedule based on office and restroom size and traffic into the building is recommended.
If your Colorado Springs, CO company needs adaptable disinfecting and commercial cleaning services, contact Crown Inc. Commercial Cleaning now. We have been offering dependable janitorial cleaning services for decades.
We provide our professional cleaning services to a wide range of companies, from hotels and restaurants to healthcare facilities and industrial sites. No project is too big, and our cleaning team won't leave until all of your business cleaning requirements have been met.
Get in touch with us right away for the best cleaning services!