Engaging the services of a professional cleaning company initially looks expensive. However, if you consider the big picture, there are several advantages to outsourcing professional cleaning.
If you're looking for more savings, you immediately save yourself from investing in cleaning equipment and researching for the best cleaning products in the market. Not to mention that the amount of time you save is enough incentive to hire commercial cleaning companies.
We have provided a list of reasons below why it's a wise decision and investment to let a professional cleaning team handle your workplace.
Time Efficient and Practical
It's no secret that the level of deep cleaning performed by an average person differs a lot from a professional cleaner. Compared to you, they have the right tools and are trained to make a space immaculately clean. What's more, they can do it in a fraction of the time. What could take you a whole day can be finished in a few hours when performed by professionals.
Aside from the time saved, the burden of cleaning can be significant. It's more practical to leave the cleaning to the ones who have the skills and resources who can perform it at any convenient hour for you.
Sensibly Priced
As mentioned earlier, you don't have to scout or rent cleaning equipment to conduct massive cleanup of your workspace which will save you a lot of money. Professional cleaners are ready with the right tools and best cleaning agents to attain a high degree of cleanliness.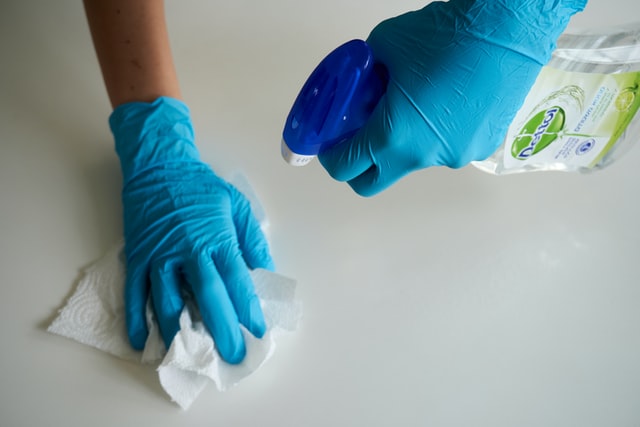 Contrary to common perception, the costs associated with cleaning services are often quite flexible and customizable. Depending on the type of cleaning you need you can choose services based on whether you need a basic deep cleaning. It also depends on the size and location of your workplace.
Cleaner Air
If you value your health and the people working around you, it's good practice to regularly schedule for deep cleaning. Dirt and dust can accumulate leading to lung problems and allergies. You want to enjoy clean air since you're working indoors most of the time.
The thing about dust and allergens is they're often not visible to the naked eye. They can rest on several hard-to-reach areas. It's good practice to hire professional cleaners to perform deep cleaning. Doing so will also result in a fresher-smelling workplace.
Increased Furniture Lifespan
Scheduled professional cleaning helps in maintaining your office's furnishing. Dust and mold can cling on carpets and furniture leading to damage and a shabby appearance. Frequent cleaning protects them and extends their lifespan. This way, you won't need to keep allocating funds for new furniture or furnishing.
Thorough cleanings can line your pockets with savings. Commercial cleaners use special types of cleaning ingredients that won't ruin your rugs, drapes, and carpets.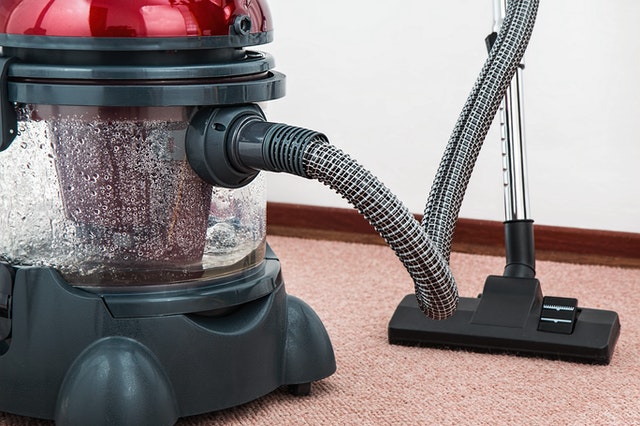 Meticulous Work
A professional cleaning company is incentivized to perform its best service. A delighted customer will be a long-term client so they aim to please. They'll conduct the cleaning in an orderly and meticulous fashion compared to the average occupant.
Usually, professionals carry a checklist based on the client's needs to ensure that they don't miss anything. This also allows them to conduct the cleaning far more quickly and efficiently than normal.
Detail Oriented Service
As much as you'd probably label yourself as a fastidious cleaner, the training of professional cleaners simply cannot compare. Paid cleaning professionals know the specific spots to concentrate their efforts on. They also have quality cleaning supplies working in their favor.
Cleaning will be performed efficiently with tried-and-tested methods, cleaning hacks, and tricks that professional cleaners are exposed to. If you wish to retain cleaner surroundings, a more frequent cleaning schedule will require less deep cleaning.
Need-Based Services
There's greater flexibility in hiring a commercial cleaning company than many realize. You can narrow down the cleanings to specific areas. This means that the cleaning rate is often lower since the completion time is much faster compared to dealing with an entire office space.
You can analyze the areas where it's more challenging to clean. The more frequently a space is used, the better it will be to focus on that spot. This can result in much lower cleaning expenses.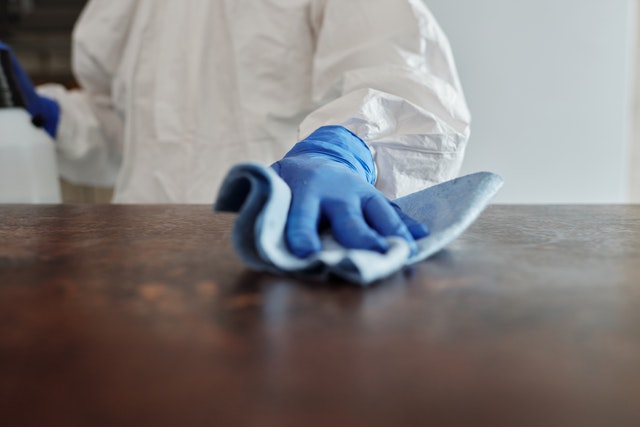 The Need for Professional Cleaning
Considering the amount of time we spend in work areas, it's rational to ensure your environment is clean. While quick wiping of office desks and vacuuming is a good practice, it still leaves a large amount of dust and allergens in the area reducing the air quality.
Hiring professional cleaning services not only provides you with a cleaner work environment, but it also provides greater peace of mind to everyone using the space.
Bottom Line
The list of benefits in engaging the services of a professional cleaning company is long. You'll certainly get more than your money's worth considering the associated health benefits and financial savings.
If your residential or commercial property is located in Colorado Springs or near the area, don't hesitate to contact Crown Inc. Commercial Cleaning Operating since 1997, we have the best professional cleaning services in the highly customer-centric industry.
Call us now at 719-900-KING. We have customizable cleaning service options that will fit your property needs!