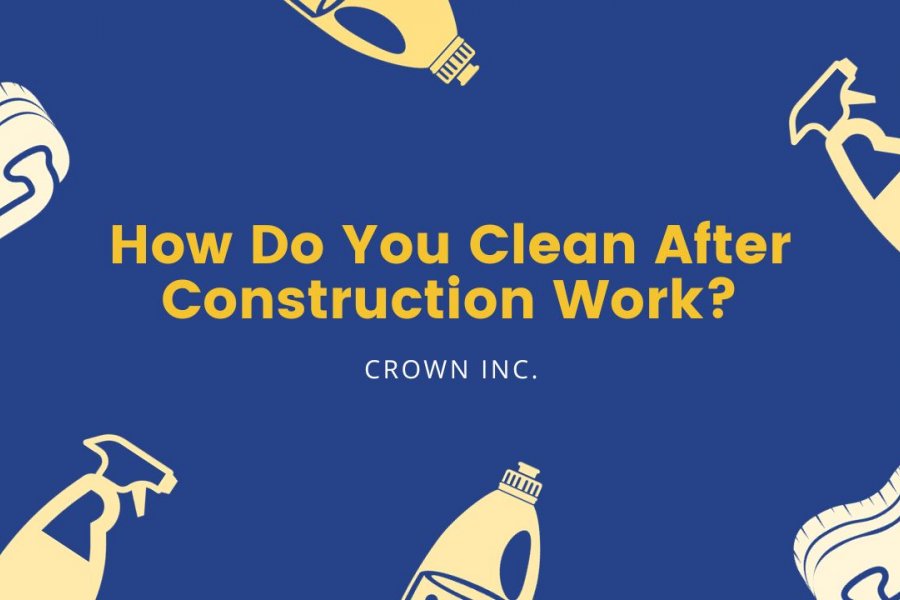 Repairs and renovations are a great investment, as they can significantly boost the value of your property. Plus, living in a newly renovated home has many perks! The issue comes when the construction team finally leaves, and you find yourself with a lot to clean up.
Neglecting to properly clean after construction work is a big mistake. It can lead to health and safety hazards for you, your family, or your coworkers. Luckily, cleaning up doesn't have to be complicated. In this article, we'll go over the best ways to clean after construction work, as well as essential tips and tricks.
Do Construction Crews Clean Up After Their Work is Done?
Once a renovation is completed, the construction crew or contractors will do a rough cleaning of debris. They will also remove their tools and equipment, but they won't do a more thorough cleaning of your rental. No matter the size of the project, chances are, you'll be left with a fair amount of dust and trash to pick up.
That's why it's so important that you know how to clean your property after construction work. It's not just recurring cleaning, but the initial clean that's important.
How to Clean After Construction Work
When cleaning up after construction work, you want to be thorough. This will be more time-consuming, but the result will be worth it. After all, who wants to live or work in a dirty place?
Don't know where to start? Here's how we clean after construction work at Crown Inc.:
1. Dust and Debris Removal
Even after the construction team does a general clean-up, there will still be plenty of dust and debris left to clean. First, pick up any debris or trash you find and take it out. Then, you can start removing the dust.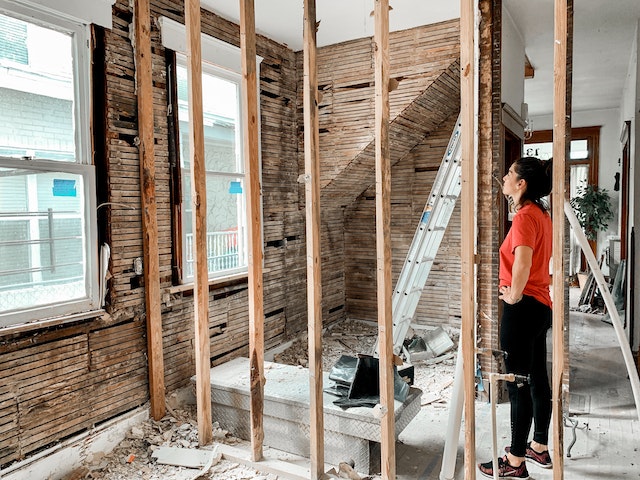 After opening all the windows, you can sweep and vacuum carpets and floors. And don't forget to dust off windows, door frames, light fixtures, and other surfaces with a wet cloth.
2. Deep Cleaning
After removing the dust and debris, it's time for a more thorough cleaning. This includes moping the floors, scrubbing the walls, cleaning the windows and doors, and wiping down furniture and other surfaces with a damp cloth.
Additionally, it's important that you take the time to thoroughly clean the bathrooms and disinfect surfaces such as light fixtures, switches, doors, and outlets.
3. Touch-ups and Additional Cleaning
After deep cleaning, you can focus on the small details. This is the perfect time to inspect the property to ensure you didn't miss cleaning any spots. Additionally, you can do simple touch-ups such as:
• A simple paint job. A fresh coat of paint goes a long way in improving the overall appearance of a property. Whether you repaint just one or two rooms or the whole building, your property will look great with little effort!
• Polishing fixtures. When deep cleaning, it's important to scrub fixtures with a damp cloth. Additionally, polishing light fixtures, faucets, ceiling fans, floors, and doorknobs can greatly improve the overall appearance of your property.
• Washing the walls. If you notice your walls are still covered with dust or stains, grab a sponge and a bucket of soppy water. Gently scrubbing dirty walls can go a long way!
• Deep cleaning carpets. Even after vacuuming, carpets can retain plenty of dust. So, consider washing your carpets with a soap solution or extraction cleaning!
• Scrubbing tiles. Deep cleaning of the tiles in the kitchen and bathrooms is a must. This will help you remove built-up dirt, stains, and even mold formation. So, don't be afraid to scrub the tile thoroughly.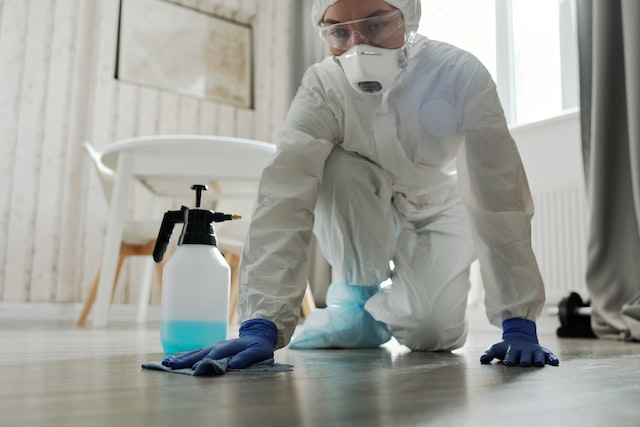 Once you're done, your property will look better than ever!
4. Landscaping and Exterior Cleaning
After cleaning the interior of your property, it's time to clean the exterior. After all, this will be the first impression people have of your home or business, so landscaping is very important.
If there's any built-up dust or dirt on the exterior walls or driveway, you can clean it with a broom and soapy water. If you want to save time and have the equipment on hand, you can also use a pressure washer.
Then, it's time to refresh the curb appeal. Take the time to trim any overgrown bushes or trees, mow the land, and clean any exterior surfaces and furniture.
5. Preventive Pest Control
Construction work can disturb pests that are hidden in your walls or ceilings. Even if you can't find signs of a pest infestation, it's a good idea to hire a pest control service to inspect the property. This proactive approach can save you a lot of time and money in the long run.
Tips for Cleaning Up After Construction Work
Cleaning up after construction work can be energy and time-consuming, especially if you're working alone. Here are some tips to make the process much easier:
• Plan ahead. Having a well-thought-out plan can save you a lot of time and effort. So, take the time to create a checklist of everything that needs to be done and any equipment or supplies you'll need. Having a plan can help you stay organized and ensure nothing is overlooked.
• Think about your safety. A construction site can be full of safety and health hazards. So, before you start any cleaning tasks, it's important to ensure your safety. Start by removing any debris, sharp objects, and potential tripping hazards.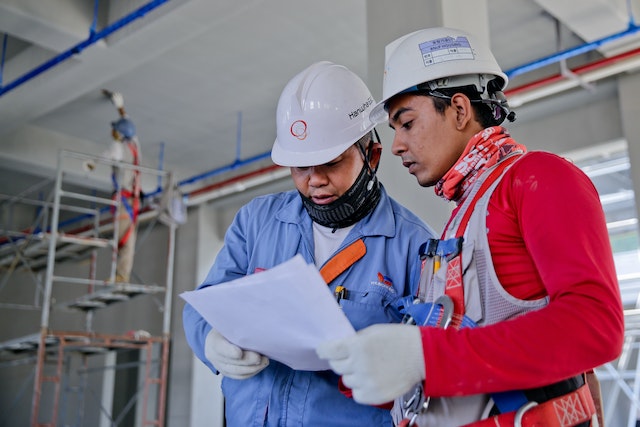 • Document everything. Keeping track of your property's condition before and after cleaning up is a great idea. It can especially come in handy to ensure any hired cleaning crew or contractors are doing their job properly!
• Hiring a professional. Cleaning up after construction work is no easy feat. So, why not let someone else handle the brunt of the work? With a professional cleaning company, such as Crown Inc., you can rest assured that your property will be squeaky clean in no time!
Bottom Line
Cleaning after construction work is labor-intensive and time-consuming. Depending on the size of your property and the renovations done, it can take you days or even weeks to finish!
After all, you'll have to pick up the debris, deep clean most, if not all, the areas of the property, and deal with touch-ups. With the tips we shared with you above, you are now better suited to make the clean-up a smooth and simple process.
Don't have time to clean up after construction work? We'll do it for you! Contact Crown Inc. to learn how you can save a lot of time and energy with our commercial cleaning services.